Browse:
Home
/
Uncategorized

Organized by Università degli Studi di Milano, Spring 2021. The Università degli Studi di Milano organizes an international series of open online lectures on pragmatist…
Read Article →

The Reception of American Pragmatism in Europe Conference at the University of St. Gall, Dufourstrasse 50, 9000 St. Gall 6th to 8th of June 2019;…
Read Article →

Bavarian School of Public Policy at the Technical University of Munich July 24th – 26th 2019 Invited speakers include: Paula Irene Villa (München), Regina…
Read Article →

It is a common assumption that at least until the middle of the 20th century philosophical exchange between Europe and North-America has merely been…
Read Article →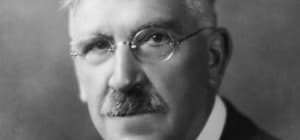 The John Dewey Society calls for paper proposals for its panel on Dewey and Philosophy to be held at its annual meeting in conjunction with…
Read Article →

A book about John Lachs has just been published by Brill. Its title is John Lachs's Practical Philosophy: Critical Essays on His Thought with Replies…
Read Article →

University of Helsinki, Finland, 13-15 June 2018. The conference is organized by the Nordic Pragmatism Network in collaboration with Associazione Pragma (Italy), Pragmata (France), the Central European Pragmatist Forum and the European Pragmatism Association….
Read Article →