Contributions to Contemporary Philosophy and Social Sciences.  Università Roma Tre., Rome, Italy, 14-15 May 2015. 14 maggio 2015 9.15 – 9.30 Saluti Prof….
Read Article →

Paris, France, 4-6 June 2015. EHESS – Amphi François Furet, 105, bd. Raspail – 75006 Paris In the last decades pragmatism has steadily and increasingly…
Read Article →

The French pragmatist association Pragmata organizes a summer school on pragmatism and the social sciences next June. the participation is open also to non french…
Read Article →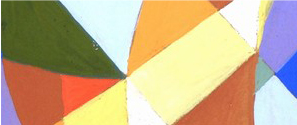 Call for Papers: Dewey's Democracy and Education a Century Later:  A Source of and a Resource for European Educational Theory and Practice  European Journal of…
Read Article →

The new issue of Pragmatism Today is now out: Aesthetic Experience and Somaesthetics. The issue can be downloaded at the journal website.
Read Article →

École normale supérieure, Paris, 5 February 2015. Programme: EHESS – TRIANGLE – IRPHIL – ENS de Paris 5 Février 2015 CATEGORIES DU PRAGMATISME III «…
Read Article →

The new issue of the European Journal of Pragmatism and American Philosophy is now out. Symposia. Language or Experience: Charting Pragmatism's Course for the 21st…
Read Article →

Helsinki Collegium for Advanced Studies. November 17-18, 2014. In non-American contexts, what would "American philosophy" signify and what kind of role would it play? We…
Read Article →

University College Dublin, Ireland.  June 8-13, 2015   CALL FOR SUBMISSIONS AND EXPRESSIONS OF INTEREST  The 2015 Summer Institute in American Philosophy will be held at…
Read Article →

A pragmatist association called Pragmata has been launched. Its aim is to gather all French scholars (and in the future all French speaking scholars) with…
Read Article →