New issue: Volume 7, Number 2 (2015) TABLE OF CONTENTS Symposia. John Dewey's Lectures in Social and Political Philosophy (China) Editors: Roberto Frega (CNRS-IMM, Paris), Roberto…
Read Article →

Helsinki, Finland, 16-17 May 2016. A symposium arranged by HCAS, Nordic Wittgenstein Society (NWS) and Nordic Pragmatism Network (NPN) at Helsinki Collegium of Advanced Studies, University…
Read Article →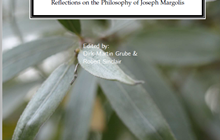 Edited by Dirk-Martin Grube and Robert Sinclair. Nordic Studies in Pragmatism 2. The full book and individual chapters are available online with open access at http://www.nordprag.org/nsp/2/
Read Article →

Gargnano sul Garda, Italy 5-7 October 2015. Please see the full programme of the workshop (pdf).
Read Article →

14-15 March 2016, University of Roehampton, London. Proposals for papers are invited on topics related to transitionalist pragmatism. For more information, see the attached…
Read Article →

Hamilton College, Clinton, NY, USA. 8-10 September 2016. The Richard Rorty Society invites submissions for its inaugural meeting on the theme of "Crossing Boundaries: Rorty's…
Read Article →

School of Philosophy, University College Dublin, Dublin, Ireland. 14-15 September 2015 The conference explores the historical and theoretical dialogues between pragmatist ethics, Wittgensteinian moral…
Read Article →

Ameriacn University in Cairo, Cairo, Egypt. 15-18 October 2015. Pragmatism is experiencing a resurgence, especially among scholars interested in the cognitive sciences. There is a…
Read Article →

Call for Papers/EJPAP, 2016, vol.8, n°2 Symposium Pragmatism and the Writing of History Guest Editors: Roberto Gronda and Tullio Viola Since its birth, pragmatism has…
Read Article →
Universidad Carlos III de Madrid, Madrid, Spain. 25-28 May 2015. For more information, please see the conference leaflet.
Read Article →