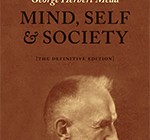 A major book-event in pragmatist studies of recent years! For more information see: http://press.uchicago.edu/ucp/books/book/chicago/M/bo20099389.html
Read Article →

The new issue of Pragmatism Today is now out: Aesthetic Experience and Somaesthetics. The issue can be downloaded at the journal website.
Read Article →

The new issue of the European Journal of Pragmatism and American Philosophy is now out. Symposia. Language or Experience: Charting Pragmatism's Course for the 21st…
Read Article →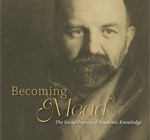 Becoming Mead THE SOCIAL PROCESS OF ACADEMIC KNOWLEDGE Daniel R. Huebner George Herbert Mead is a foundational figure in sociology, best known for his…
Read Article →

http://www.rodopi.nl/senj.asp?BookId=CP+11%3A1 Contents Federico Penelas and Christopher J. Voparil: Introduction Section One: Issues of Pragmatist Epistemology Richard J. Bernstein: "So Much the Worse for your Old…
Read Article →

Symposia. The Reception of Peirce in the World Editors: Giovanni Maddalena (University of Molise), Alessandro Ballabio (University of Bogotà) R. M. Calcaterra, R. Frega, G. Maddalena, Introduction (pdf) Ch. Hookway, British Champions of Peirce (pdf) G….
Read Article →

For more information, see the following link: http://www.routledge.com/books/details/9780415731812/
Read Article →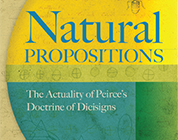 University of Copenhagen, Denmark, 15 May. A Humanomics Research Seminar and book launch reception at the faculty of humanities on Natural Propositions – the Actuality of…
Read Article →

Special issue on Pragmatism and Cognitive Science.  Intellecta is the Journal of the French Association for Cognitive Science (ARCo),  ISSN  n°  0769-4113 , 25 €. Guest…
Read Article →

This time around on the social dimensions of doubt (guest editor Mathias Girel). Enjoy and we wish you a successful year 2014! http://lnx.journalofpragmatism.eu/?page_id=11
Read Article →