Denver, Colorado, 6-8 March 2014: The European Pragmatism Association will arrange an invited panel at the annual meeting of the Society for the Advancement of American Philosophy. Speakers:…
Read Article →

University of Helsinki, 4-5 June, 2014. Matters of communication have figured prominently in pragmatist thought, and pragmatism has also directly influenced communication scholarship. What roles does…
Read Article →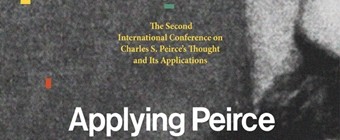 Helsinki, Finland & Tallinn, Estonia, 22-25 April 2014. The second installment of the Applying Peirce conference, first held in Helsinki in June 2007, brings together Peirce…
Read Article →

Pragmatism Today winter issue for 2013 is out now with sections on pragmatism and religion and democracy.
Read Article →

Montpellier, France, 22 November 2013 A small workshop in the series "Les représentations en sciences" will take place at Université Montpellier 3 (Site Saint-Charles UM3, rez-de-chaussée, salle…
Read Article →

Saõ Paulo, Brazil, 4-7 November 2013. This is already 15th international conference arranged by the Center for Pragmatism Studies at the Pontificial Catholic University of Saõ…
Read Article →

University of Sheffield, 25-26 October 2013. The first workshop organized by the project Idealism and Pragmatism: Convergence or Contestation? For more information, see the workshop…
Read Article →

The New School for Social Research, New York City, 18-19 October 2013. The Many Faces of Violence takes as its point departure the publication of Richard…
Read Article →

Budapest, Hungary, 2-6 June 2014. Submission deadline: 31 December 2013. The Hungarian Philosophical Association organizes an international conference on "Aesthetic Experience and Somaesthetics. Keynote speaker is Richard Shusterman. The official language of the conference is English….
Read Article →

The European Pragmatism Association website is now opened. The EPA blog will include important news updates and calls for papers on pragmatism in Europe as well…
Read Article →